ONLINE POWERLIFTING STORE US AND UK
In this section you can visit our online powerlifting / weightlifting store for United Kingdom and the US. We serve powerlifting and weightlifting material to fe etc. We ship to all parts of United Kingdom.
What equipment should I buy in a powerliftinfspag store in United Kingdom? Well, mainly material that is of quality, with recognized Powerlifting brands such as Inzer and Titan. Also, if you are thinking of competing, the ideal is to buy powerlifting equipment approved by IPF (International Powerlifting Federation).
We have for sale both accessories for raw powerlifting as well as for equipped powerlifting. We distribute Inzer and Titan brands in England, , with fast shipping in 3-5 business days. Our competition equipment is of very good quality and IPF approved in UK.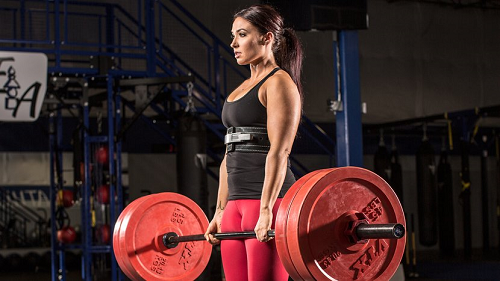 WHAT EQUIPMENT CAN I BUY IN A POWERLIFTING STORE?
In our online powerlifting store, with deliveries to London, Manchester, Brighton, Newcastle... you can get all the equipment you need for your training and competition. Here is a brief summary of the equipment that you can find available in our catalog:
POWERLIFTING AND WEIGHTLIFTING SHOES
They are one of the basic accessories. Powerlifting shoes are a special type of shoe that is designed for weightlifting. In addition, they are also valid shoes for weightlifting. You can buy these shoes for either discipline. This is a special shoe that has a small wedge-shaped heel in the heel part. This allows you to gain more flexibility and stability in the squat, snatch and clean and jerk movements. They are a very resistant and comfortable type of shoe, especially designed for weightlifting in the gym or in competition. We recommend the nike romaleos and those of the adidas brand: power perfect 2 or adipower weightlifting.
POWERLIFTING BANDAGES (KNEE AND WRIST WRAPS)
Wearing the right bandage for heavy weight training and powerlifting competition will prevent injury. Knee wraps will protect your joint and allow you to move more weight in squats during competitions (2m, 2.5m, 3m). Powerlifting wrist wraps protect the wrist joint and give stability to your lifting both in the gym and in competitions (e.g. bench press). There are wrist wraps of various types, rigid and elastic, of 0.50 m, 0.75 m, 0.90 m, etc. We recommend buying the Inzer or Titan brand.
Also in powerlifting it is very common to use knee pads for squats and deadlifts.
POWERLIFTING BELTS
Belts are another basic accessory in powerlifting. Belts protect the lumbar back in exercises such as deadlifts and squats, although there are also bench press belts. The ideal is to buy a belt that is of high quality, strong, resistant and in one piece, such as the Inzer Forever Belts (recommended). There are 1 cm or 1.3 cm belts. There are several colors and designs to choose from. You can buy a powerlifting belt with buckle or toggle (quick release). We recommend always choosing quality material, which will allow you to prevent injuries during very heavy lifts.
POWERLIFTING CLOTHING
Ideally, wear comfortable gym shirts and pants. Shirts that you can comfortably wear under your competition jersey or under your bench press shirt.
POWERLIFTING APPAREL FOR COMPETITION
Here we divide this powerlifting equipment into two cateogories: depending on whether it is powerlifting RAW or powerlifting equipped.
POWERLIFTING RAW
-Powerlifting Singlets or Powerlifting Jerseys: this is the basic powerlifting jumpsuit or suit, also used in weightlifting. This type of garment is made in one piece and is made of a resistant and flexible material that fits snugly to the body. They favor the lifts and are the type of suit allowed in powerlifting RAW or without equipment. It is IPF approved material.
POWERLIFTING EQUIPPED OR WITH EQUIPMENT
- Squat Suits: is a one-piece, very tight and strong type of garment that allows the lifter to move more weight in squats. It is only allowed in equipped powerlifting. IPF Approved.
- Deadlift Suits: another suit or jumpsuit made in one piece, which allows an elastic and explosive take-off when performing the deadlift. With the suit, the lifter will be able to move more weight. It is only allowed in equipped powerlifting. IPF approved.
-Bench Press Shirt: these shirts act as an elastic, protecting the shoulders and allowing to handle heavier loads in the bench press. They are only allowed in the bench press with equipped equipment or powerlifting. Look for IPF approved brands such as Inzer or Titan.
In our online store you can buy professional powerlifting competition apparel at the best price, both raw and equipped.
OLYMPIC DISCS
Training and competition discs (such as those from Eleiko), with the official diameter of 50 mm for Olympic barbell. For training in the gym you can also use the bumper style discs (rubber for rebound). In our store you can buy powerlifting discs, calibrated for competition.
OLYMPIC BARS
With the official diameter of 50 mm for discs and a weight of 20 kg. The powerlifting or weightlifting bars are made of solid steel and professional (like the Eleiko bars). We recommend buying one of these Olympic bars in a powerlifting store, as they are the only ones allowed in competition.
OTHER MATERIAL AND EQUIPMENT FOR POWERLIFTING
- Power Cages: the safest way to be able to perform the three powerlifting exercises in the gym. They allow a safe training, as they usually come with safety stops. The cages or racks are used for squats, bench presses and deadlifts.
- Bench press benches: we have for sale, professional training benches for the gym and competition bench press benches. Some come with safety stops to move heavy loads safely and securely.
- Lifting Floors and Platforms: with this material you can equip a powerlifting or weightlifting gym. The rubber floors or platforms provide a safe base to do the different movements: squats, deadlifts, deadlifts, deadlifts, pull-ups...
Other accessories you can buy for powerlifting would be ammonia salts, magnesium for the bar, arm and leg sliders to put on your squat or bench press suit, etc.
Be sure to visit our online store powerlifting in UK, with shipments of material and equipment for powerlifting to England, Wales, Scotland and Ireland.
WHAT IS THE SPORT OF POWERLIFTING?
Powerlifting is a sport of static strength where the strength of the torso, legs and body in general is measured. It consists of three movements to perform: squat, bench press and deadlift, where the goal is to lift the maximum amount of weight that the lifter can with the correct technique.
In our store we offer equipment and products to practice powerlifting. Here you can buy powerlifting equipment online. These accessories differ slightly from conventional fitness equipment, as you need Olympic bars and discs of a certain weight and size, as well as special structures and supports. Here you can find powerlifting shoes, power cages, Olympic bars, Olympic discs, etc.