Do all bodybuilders enter in bulking ? Even the professionals? The answer is yes. If you've been training in the gym for a while, you're probably familiar with the concept of the bulking phase . In this period, the bodybuilder follows a high-calorie diet in order to increase his body size and total weight. In this building phase, you gain pounds of muscle, but also some fat. As this phase progresses and more weight is gained, the bodybuilder's muscular definition gradually disappears.
So if you've ever gone on a bulking diet and gotten "chubby" , let us tell you that this is perfectly normal. There is no such thing as "clean bulking", as much as they want to sell you otherwise. If even world-class professional bodybuilders do bulking phases, what makes you think you can gain weight clean? Keep in mind that professional bodybuilders have the best genetics, diets, supplements and doping substances. Even they gain fat in the muscle building phase! Why do most of us, who have average genetics, think that we can gain clean pounds?
Today a problem has arisen that causes frustration in many followers of Fitness. With social media, it seems that bodybuilders and fitness models are in shape all year long. We continually see her photos with fully ripped abs, narrow waist, full muscle separation, and raised veins. Is this a reality? Are they like this all year? No. Lifelong, bulking bodybuilding diet has added extra calories and fat to the athlete's body. This is still the case, even if everyone tries to hide it. You will find it incredible how bodybuilders change in bulking . Some photos are amazing because of how big bodybuilders get!
How is a bodybuilder in bulking?
Have you ever seen the most famous bodybuilders in bulking and cutting ? Look at the following images! Are they the bodies you expected? Do you think these bodybuilders change a lot in bulking and cutting?
Ronnie Coleman
The eight-time Mr. Olympia is perhaps the greatest bodybuilder of all time. He was 1.80m tall, weighed 130kg on stage and over 150kg in his muscle growth phase. Ronnie Coleman in bulking is a being from another world. Look at those lats, legs and arms! A normal human looks like a video game NPC next to him!
Some measurements of Ronnice Coleman in his prime were a 24-inch bicep, a 36-inch quad, and a 60-inch pec.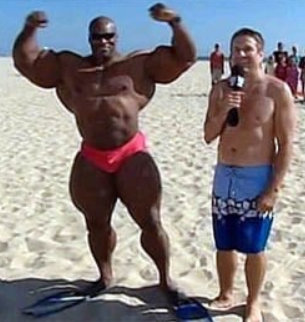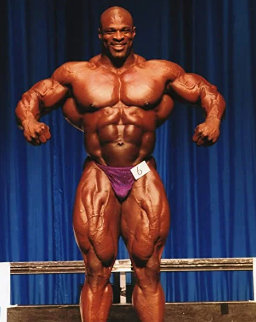 Jay Cutler in bulking
Jay Cutler has won the Mister Olympia championship 4 times. This 5'7" bodybuilder weighed a whopping 126kg in competition and 140kg in the off-season. His incredible measurements were 58 cm in biceps, 53 cm in calves, 81 cm in quadriceps, 48 ​​cm in neck and 153 cm in chest. He was a little smaller than Ronnie Coleman (his friend and rival in competition), but just as impressive.
Although this bodybuilder always strove to maintain excellent shape throughout the year, Jay Cutler in bulking also changed. Look how he looked!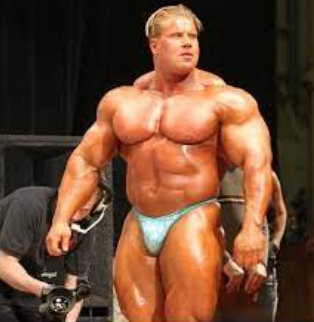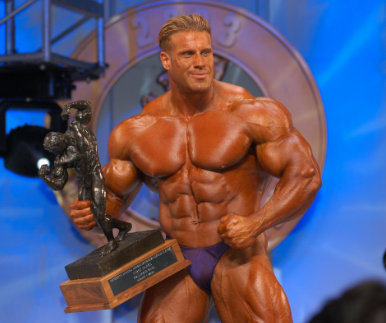 Arnold Schwarzenegger
"Uncle Arnie" hasn't always stayed ripped to the core. There are some rare photos of Arnold Schwarzenegger out of season or in bulking. At 1.88m tall and 113kg when he competed, he was an impressive bodybuilder for his time. Arnold has won the Mr. Olympia six times and many other major championships. There are still many trivia that fans don't know about Arnold. For example, did you know that, in addition to bodybuilding, Arnold Schwarzenegger was a weightlifting champion in Germany? You might also be surprised by the following photos of Arnold as a bulk bodybuilder . You see? If he could go to the beach in the bulking phase, so can you!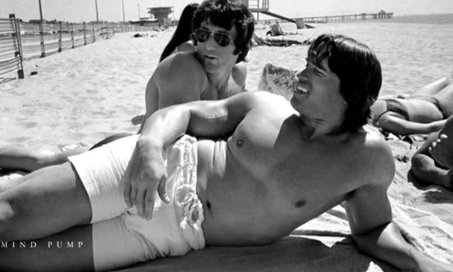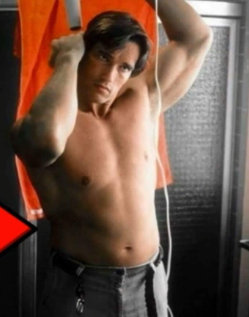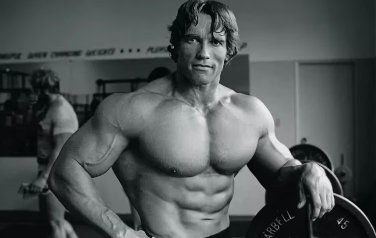 Lee Priest in bulking
Although this competitor has not won the Olympia, he has been in the top ten several times. He has won many other IFBB Championships. This bodybuilder is 1.63 m tall and weighed between 93 and 102 kg. He was known as "The Blonde Myth". Priest is Australian and began lifting weights at the young age of 12, inspired by his mother, who was a bodybuilder. He was also a racing driver, although this side of him is less well known.
Lee Priest is well known for some photos of him that circulated on the internet, where he was seen in a muscle bulking stage with a body that was really past fat. Priest is one of the most strict dieting and technical training bodybuilders. For this reason, his state of form was rare in those photographs. Possibly, he intentionally put on weight for some kind of advertising campaign.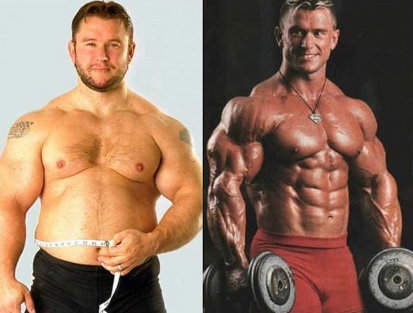 Possibly Lee Priest's bulking stage looked more like this: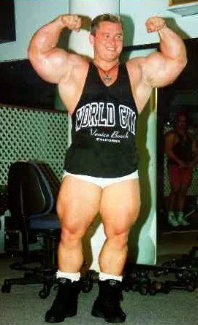 Sergio Oliva
Sergio Oliva was the person who finally managed to defeat Arnold at Mr. Olympia. He was three times Mr. Olympia. He was Cuban, he was 1.78 m tall and weighed 102 kg in competition and 107 kg off-season. As you can see, the difference in weight between the championship and the off-season was not noticeable. Sergio Oliva was in excellent shape even in the muscle building stage, but obviously he had a few kilos difference.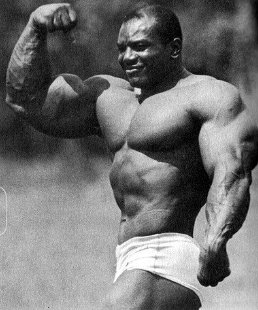 Frank Zane off-season
Frank Zane is known as the aesthetic bodybuilder who won the Mr. Olympia with only 84 kg of weight for 1.75 m tall. He managed to win due to his nice body lines, narrow waist, proportionate muscles and great muscular definition. There are hardly any pictures of Frank Zane off-season . We have found an image of him, supposedly in the muscle building phase, that would be the envy of anyone. He barely covers his muscles with fat, but he looks full and huge.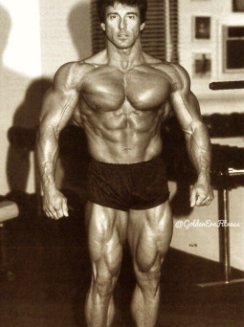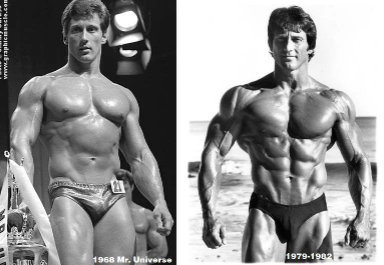 Lou Ferrigno
The American giant of Italian origin, Lou Ferrigno, measures 1.96 m and weighed 129 kg. Lou was the rival of Arnold Schwarzenegger. Lou Ferrigno did not win the Mr. Olympia. He participated three times in this competition; in two of them, he came in second and third place. He did win the Mister America championship twice. We also know him for having played the incredible Hulk in the movies. He was the most gigantic bodybuilder of the golden age. Here is a rare photo of him out of season.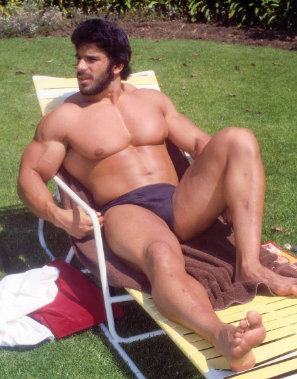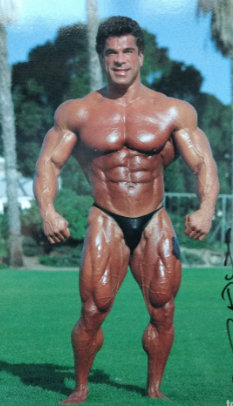 Markus Ruhl
The great Markus Rhul is a 1.78 m tall German bodybuilder who once weighed 150 kg. He started training in the gym, weighing 54 kg, on the doctor's recommendation because he injured his knee in a soccer match. In his competitive stage, he had great persistence and even went so far as to prepare for the Toronto championships with an injured shoulder. His form on stage never quite convinced the judges to give him first place in most competitions. However, he was in the top 10 at Mr. Olympia.
Ruhl has been one of the greatest bodybuilders in bulking and cutting . It was literally huge even when defined. He had impressive 70cm arm and 89-94cm leg measurements even in competition. His waist measured 97 cm and his pectoral 150 cm.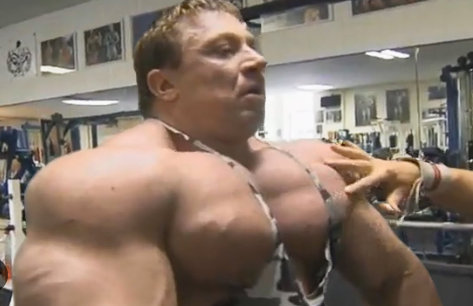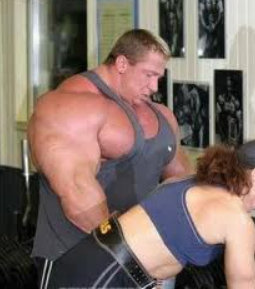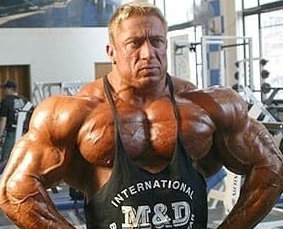 Johnnie O. Jackson
Johnnie Jackson is an IFBB bodybuilder and powerlifter. He is good friends with bodybuilder Branch Warren. Both are characterized by their explosive and power training style. Jackson is 1.73m tall and has weighed 115.5kg in competition and 125kg in bulk period. His impressive measurements were 145 cm chest, 58.5 cm arm and only 81 cm waist. He also stood out as a powerlifter with the following marks: 374 kg in the squat with special clothes, 272 kg in the bench press with a weight lifting shirt, 377 kg of RAW deadlift and 102 kg x 8 repetitions in biceps curl with bar. Jackson never won Mr. Olympia, but he did make the top 10 a couple of times.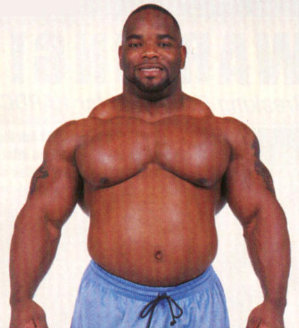 Branch Warren, bodybuilder in bulking and cutting
American Branch Warren is 1.70m tall and weighs 116kg. He has weighed 120 kg in bulking. His biceps measured 51cm and his quadriceps 77.5cm. Branch Warren has been several times at the Mr. Olympia (he came second and third; and in almost all of his competitions he has entered the top 10). The most characteristic of this bulking bodybuilder is brutal training, where he moves heavy weights explosively. Let's see what this bulky bodybuilder looks like .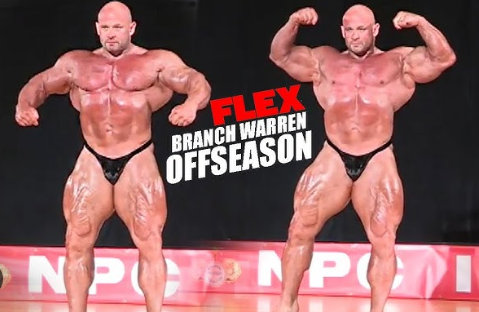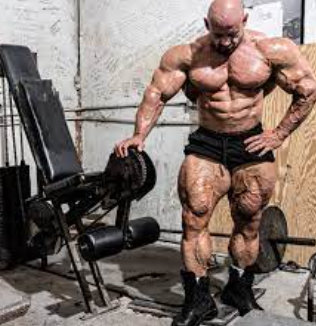 Greg Kovacs
This Canadian man was literally a giant. Greg Kovacs competed in the IFBB with between 150 and 155 kg on stage. This bodybuilder, in his bulking phase, even weighed 190 kg! His measurements were 63.5 cm for the arm, 178 cm for the chest and 89 cm for the leg. Kovacs said that he achieved 27-inch arms in his prime. Kovacs was also one of the strongest bodybuilders to ever live, as he did two reps with 700lbs on the bench press, lifted 500lbs on the military press and row, and 200lbs on the leg machine. Unfortunately, his problems with palumboismthey finished their career. Sadly, Greg suffered a serious heart attack in 2013 and died at the age of 44. Here are some pictures so you can be impressed with the gigantic size of this bulk bodybuilder .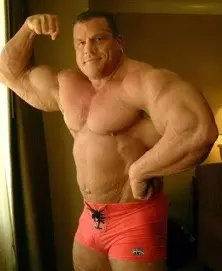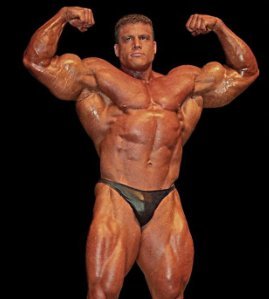 Yes. Strange as it may seem, this is a photo of the giant Greg Kovacs next to Jay Cutler. And it's not that Jay Cutler is small, but that Greg was monstrous:
Phil Heath
The American bodybuilder has won the Mr. Olympia seven times . We are facing one of the best. Phil Heath is 1.75m tall and weighs 114.5kg with defined muscles. Outside of competition, he has weighed up to 135 kg. Did you know that Phil Heath played basketball before he got into bodybuilding? Let's see how is the muscular bulking of him.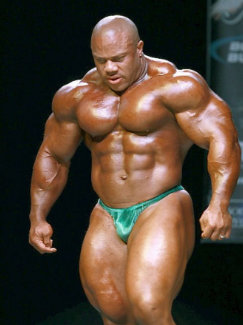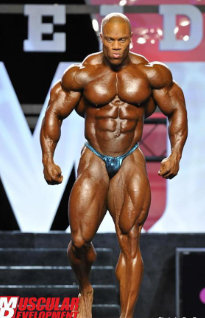 Kai Greene
Kai is a bodybuilder with an impressive back and the eternal rival of Phil Heath . He is 1.73m tall and he has weighed 121kg in competition and 140kg off-season. He has never won Mr. Olympia, due to controversies in his personal life, but he has always been in the top 10 and has placed second several times. He never announced that he was permanently retiring from the competition. The physique of him in bulking of him is impressive.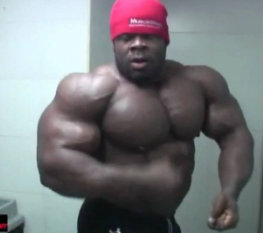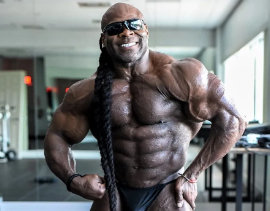 Big Ramy
His name is Mamdouh Mohammed Hassan Elssbiay, but he is known simply as "Big Ramy". This Egyptian bodybuilder is 1.80m tall and weighs an impressive 136kg in competition. In the off-season, he is one of the largest bulk bodybuilders , as he tops out at 300 pounds. Big Ramy has biceps of about 60 cm. Although he's not the most aesthetically pleasing bodybuilder, he dwarfs everyone else in size when he takes the stage. He has won the Mr. Olympia a couple of times and has always been in the top ten. He was the first Egyptian and African to win this competition.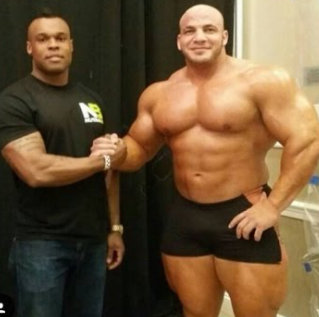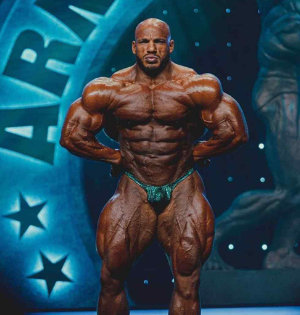 Nick Walker
Nick Walker is a very young bodybuilder at Mr. Olympia. He is nicknamed "The Mutant" due to his exaggerated muscular size. Nick is 1.70m tall and weighs 115kg in competition, and 130kg in the off-season. He has a really massive and amazing look. Nick Walker has started to stand out at a very young age and is willing to win as many titles as he can. The inordinate size of him is unbelievable.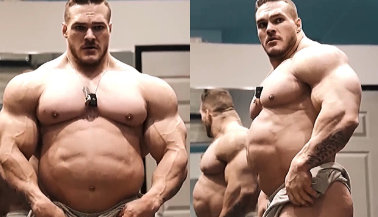 Paco Bautista
Francisco Bautista has been the second bodybuilder of Spanish nationality to step on the Mister Olympia. Paco is 1.75 m tall and weighed 122 kg in competition and 130 kg in bulking. In some competition, Paco came out less muscularly defined, but with almost 130 kg on stage. He had the following measurements in his prime: 59 cm biceps, 95 cm waist, 79 cm leg and 135 cm chest.
There are hardly any photos of this bodybuilder in the bulking phase, as he usually maintains a good shape all year round: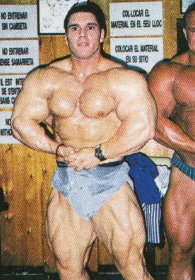 Marcos Chacón
Marcos is one of the best Spanish heavyweights. Marcos Chacón began training at the age of 20, in the garage of his house. He first competed in 1987. Since then, he has collected an extensive record with several victories in heavyweight bodybuilding competitions. Marcos is 1.70m tall and has weighed over 110kg in competition, and between 120 and 130kg in the off-season. He did some muscle building stage where he went over a lot of weight.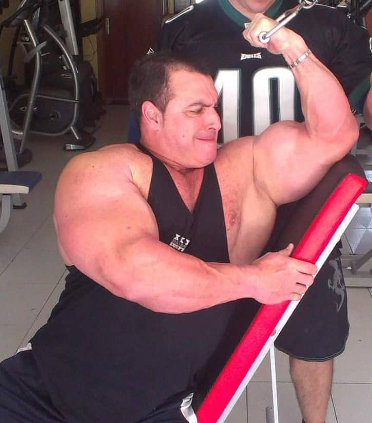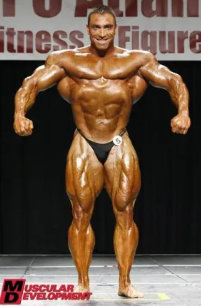 Joan Pradells, bodybuilder bulking cutting
Since the year 2022, the Spanish bodybuilder Joan Pradells has stood out for his youth and for the extreme to which he has taken his body. In 2023, Joan has weighed 130 kg in bulking for approximately 1.80 m in height. He has already competed with more than 110 kg on stage. Joan placed first in her first heavy bodybuilding competition . Joan Pradells has impressive 55cm arms. This is how he changes in bulking and muscle definition.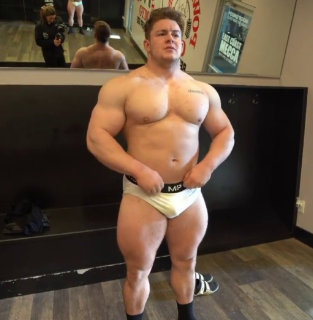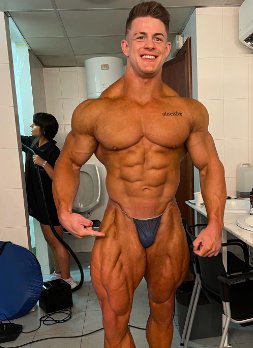 Dexter Jackson
American bodybuilder Dexter Jackson has always been in the top 10 at Mr. Olympia. Furthermore, he won this competition in the year 2008. Jackson is 1.68m tall and has weighed 98kg on stage and between 104 and 107kg outside of competition. Dexter Jackson created his own bodybuilding competition, "The Dexter Classic ", and a line of sports supplements. He had a 132cm pec and 50cm arms. How is Dexter Jackson in bulking ?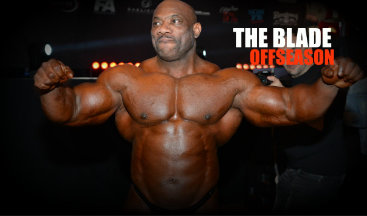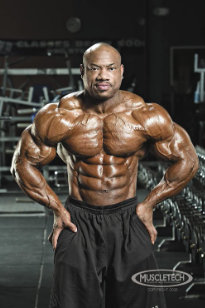 Dorian Yates
The British Dorian Yates has also been one of the most massive bodybuilders . At 1.75m tall, he has weighed in at 118kg onstage and 132kg off-season. He was so big and aesthetic that he won the Mr. Olympia six times in a row , from 1992 to 1997. He started gymnastics at the age of 18 in a reform school, which he was sent to due to a prank with his friends. His incredible measurements were 140 cm chest, 77 cm leg, 96 cm waist, 55 cm biceps and 55 cm calves. Look at the impressive muscle bulk on him.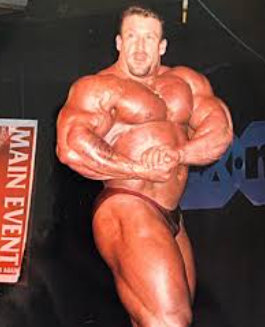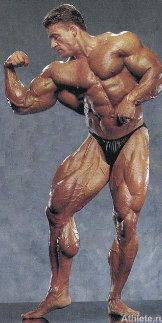 Fitness models in muscle bulking stage
We hope you've been impressed by these heavyweights. However, as you know, in competitive bodybuilding there are other lighter categories. There are also Fitness models, which have a notable impact on social networks. Yes, they are not in "top shape" all year round either. Like a bulking bodybuilder , Fitness models also go through times when they cover their muscles with fat. They don't usually show this on their social media! After all, they live off their image!
CBUM bulking
Chris Bumstead , who we affectionately call CBUM , is the star of classic bodybuilding in 2023. In the Mr. Olympia Classic Physique, he has already placed first four times and second twice. His lines are so aesthetic that they are reminiscent of Arnold's in his best days. Chris Bumstead is 1.85m tall, competes at 104kg and weighs 120kg off-season. Therefore, there is a good kilogram difference between the competition and the rest of the time. The question is how is CBUM in bulking? Clarify your doubts by looking at the photo.
How much does CBUM weigh in bulking? It weighs 120 kg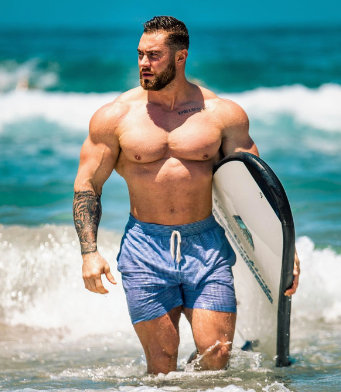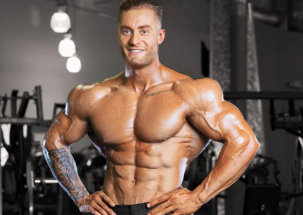 David Laid off
Canadian fitness model and YouTube star David Laid is rarely seen without his ripped and defined muscles. What's more, we haven't even found a photo of David Laid in bulking . However, we found an image of Laid "off-season" (even so, showing excellent form). He just seems to have less size and definition than usual (or maybe it's just an optical effect). We think maybe he's lowered the "candy" dose. You understand us...
David Laid is 1.88m tall and weighs 90kg. He has a 105 cm chest and a waist of only 78 cm. David possesses great strength and has a million and a half subscribers on YouTube.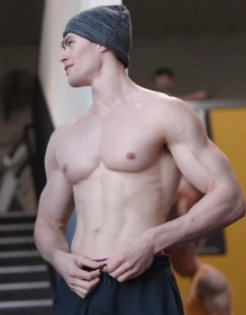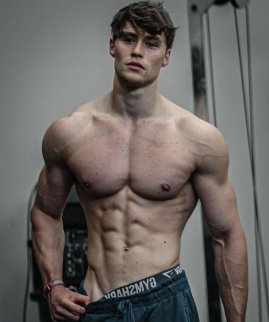 Jeff Seid out of season
Jeff Seid is one of the most popular bodybuilders among young people. Seid is a precursor to the "Aesthetics" movement, started by Zyzz. Jeff Seid is 1.83m tall and weighs about 92, with pretty defined 46cm arms. Seid was born in Renton, Washington, United States. He is a Fitness model and a competitor on Men Physique. On occasion, his physique has made us think that he has lowered the dose of "sweets" and that he has gained some weight...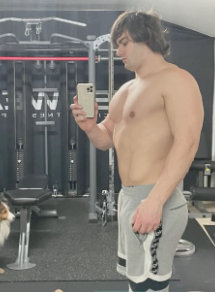 Lazar Angelov
This Bulgarian Fitness model was a basketball player. Lazar Angelov is 1.80 m tall. The model weighs 88 kg in his best form and 96 kg in the off-season. Angelov has always displayed a muscular and defined physique that many would dream of. However, not everything is as pretty as he seems. He has confessed to having had major health problems due to anabolic steroids and has had to put these substances aside. The following photo is not exactly Lazar Angelov in bulking ; probably, he has also stopped using doping substances in said image.
Clifford Barnes
Unfortunately, we have not found any photos of the late Zyzz in the muscle bulk stage. However, his friend Clifford Barnes (bodybuilder)'s change from him is the perfect example of how bulking bodybuilders become ripped. We did not find data on the height, weight or measurements of this boy, except that his arms measure 53 cm and that he dropped from 20 to 5% body fat. Impressive size!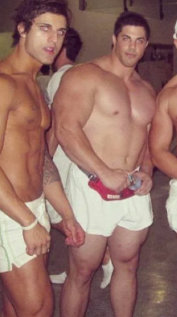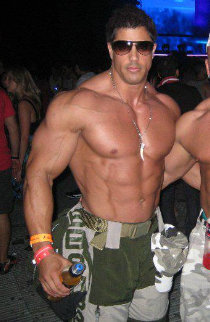 Sergi Constance
Sergi is another Spanish Fitness model who takes care of his shape all year round. So, there is hardly any of him in the muscle growth phase. We know that Sergi Constance competed in Men Physique, but he left this modality because he was too massive compared to the other competitors (and that penalized him). So, Sergi began his career as a model in the United States. He is 1.85m tall and weighs 102kg with quite a bit of muscular definition. It is said that his arms measure 49.5 cm, his chest 126 cm and his waist 87 cm. Sergi has an impressive bodybuilding magazine physique!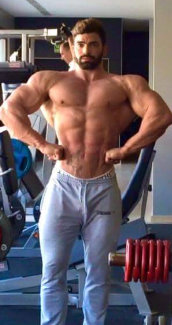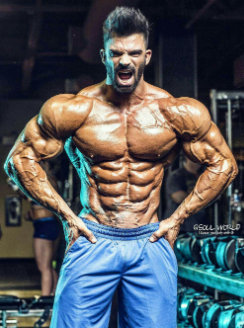 The muscle bulking phase in bodybuilding
Bodybuilding is both an amateur and competitive sport that rewards muscle size and definition . The three main stages of bodybuilding are bulking, cutting, and maintenance. Among competitive bodybuilders , the preparation could be considered as the fourth stage. How is the bodybuilder diet in bulking ?
Mass gain is the stage of building muscle mass. Here, the bulk bodybuilder is expected to consciously consume more calories than his body needs over a period of time, often 4-6 months or even longer. These extra calories are the fuel your body needs to increase muscle size and strength through weight training. Body fat tends to accumulate to some extent, despite the high demand of exercise, due to excessive consumption of calories.
Then comes the cutting or fat loss phase, which involves a gradual reduction in caloric intake and an increase in aerobic exercise to reduce the excess body fat we gain during the weight gain phase. This will lead us to a better muscle definition. During the weight loss phase, bodybuilders consume fewer calories than their bodies need, putting them at a disadvantage for building muscle. The goal of this phase is usually to maintain muscle mass. , not increase it.
One investigation found that the average caloric intake of bodybuilders during the weight-gain phase was 3,800 calories per day for men and 3,200 calories per day for women, compared to 2,400 and 1,200 calories per day respectively during the weight-gain and cutting phase.
What do bulk bodybuilders eat?
Including nutritious whole foods in your diet will provide you with enough vitamins and minerals, healthy fats, and high-quality protein. Let's look at some examples of foods that should make up the bulk of lunches and dinners by bulking.
- Fruit : Apples, avocados, bananas, berries, grapes, kiwis, oranges, pears, pineapples and pomegranates.
- Vegetables : Asparagus, arugula, beets, broccoli, carrots, mushrooms, cucumbers, kale, mushrooms and bell peppers.
- Starchy vegetables : Arrowroot, jicama, peas, potatoes, kohlrabi and yams.
- Cereals : Bread, cereals, corn, oats, corn popcorn, quinoa and rice.
- Seafood : Cod, crab, lobster, salmon, scallops, prawns, tilapia and tuna.
- Dairy products : Butter, cottage cheese, cheese, milk and yogurt.
- Meat, poultry and eggs : Minced meat, eye fillet, pork fillet, skinless chicken, loin, turkey and whole eggs.
- Legumes : Black beans, chickpeas, lentils, broad beans and broad beans.
- Nuts and seeds : Almonds, chia seeds, flax seeds, sunflower seeds and walnuts.
- Oils and nut butters : Almond and peanut butters, avocado, rapeseed and olive oils.
- Drinks without added sugar : Coffee, diet soft drinks, unsweetened tea and water.
- Drinks with added sugar , such as sweetened coffee, tea or soft drinks, can be consumed in moderation.
What did you think of this article? Has it been interesting or curious? Let us know! Remember: these competitors aren't fat, they're just bulk bodybuilders . If they are professionals and have to go through this phase, so are you! So out complexes and make a good bulking to grow.