Get to know the biography of Jorge Tabet , one of our favorite bodybuilding athletes. Read his overcoming story and see one of the most aesthetically pleasing physiques in classic bodybuilding. We are facing a young promise that could go very far in bodybuilding on the other side of the world. Is this athlete on Wikipedia ? Not yet, but here you can read his story and interesting facts about him.
Who is the bodybuilder Jorge Tabet?
Jorge is a Spanish bodybuilder born in Valencia . He has been characterized for presenting a classic bodybuilder physique. This means broad back, narrow waist, aesthetic lines and well-proportioned legs and arms with respect to the rest of the body. The classic bodybuilder does not seek to become a massive monster, but to adopt the aesthetics of Greek sculptures or bodybuilders of yesteryear. Classic bodybuilders today have bodies more like Arnold Schwarzenegger or Frank Zane.
Tabet's body is one of the most harmonious and aesthetic. The athlete has various poses that he looks great in and his bodybuilding career has only just begun.7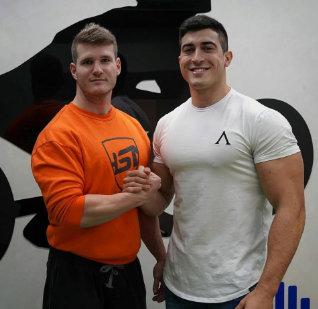 Jorge Tabet (right) with PowerExplosive (left), a well-known Spanish Fitness youtuber.
Tabet Statistics
• Date of birth : Year 1996
• Jorge Tabet height : 180 cm
• Off-season weight : 105 kg
• Competition weight : 95 kg
• Nationality : Spanish
Tabet had a pleasant, if rather hectic, childhood. He didn't always go into bodybuilding, but he started soccer as a teenager. Actually, he was good at almost any sport, where he channeled all his energy. Soccer would lead him indirectly towards bodybuilding.
What does Jorge Tabet do? Currently, he is a bodybuilder and an influencer on YouTube and Instagram. In addition, he provides his consulting service for him to improve physical shape and has an online bodybuilding store. At a very young age, only 24 years old, he has already won a classic IFBB bodybuilding competition. Stay to know his friends, his training style and more curiosities.
Why did Tabet start in bodybuilding?
Because one day he seriously injured his back and had to start training in the gym to strengthen it. However, she liked the experience so much that she decided to continue doing weights. Of course, he was always sorry for not having been able to continue progressing in football.

Jorge Tabet - YouTube, social media and bodybuilding
Jorge had been lifting weights since 2015, but it was not until 2018 that he uploaded his first videos to the YouTube platform . So, he shared with everyone his day-to-day, training routines and the trips he made. Today, Jorge Tabet is fully dedicated to growing on social media to reach more and more audiences.
I started around 2018 uploading videos to YouTube with the intention of sharing my lifestyle, my trips, my workouts... and above all my vision of Fitness and weightlifting with as many people as possible. In 2020, he decided to make the leap to competition in the Classic Physique category . He was second and first in the two championships where he participated. He is an IFBB Pro athlete .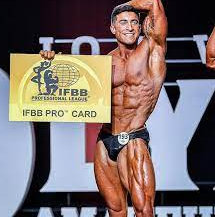 Tabet in competition with the Pro Card.
What is the Classic Physique category in bodybuilding?
This category was created as an intermediate step between Men's Physique (beach physiques) and pure bodybuilding (excessive muscle mass). The Classic category is for those who want a more muscular body than what is required in Men's Physique, but do not want to go to the extreme of pure bodybuilding. In Classic Physique, athletes present bodies like those of the golden age of bodybuilding: balanced, defined, and with narrow waists.
Jorge's achievements in bodybuilding
• Hercules Córdoba Classic Physique Cup, year 2020: Second place.

• IFBB Pro League Classic Physique, year 2020: Absolute Champion.
Jorge Tabet's training style
Jorge Tabet's training routines have a clear hybrid focus. Jorge is a bodybuilder. However, a good deal of his training focuses on strength. He does basic exercises at first and even employs very low rep ranges. He does squats, deadlifts, bench presses and overhead presses starting his training. Later, he uses series of the classic routines of aesthetics or bodybuilding, with higher repetitions and more analytical exercises.
Tabet bets on free weights, but he also likes the Multipower machine, for example, to train shoulders. His training style is very similar to his friend Joan Pradells; however, he has some variants.
Differences between the training of Jorge Tabet and Joan Pradells :
• Jorge also performs the movements with a lot of explosiveness . However, he prefers to control the negative phases much more than Joan Pradells (who is quick to raise and lower the weight).

• Jorge prefers to do exercises like the standing barbell military press, unlike Joan Pradells. Tabet's military pressing record is remarkable.
Tabet generally prefers split routines (one or two muscles per day). First, he does the compound and free exercises. Afterwards, she uses machines like the lying hamstring curl or the bench bicep curl. He may end up with analytical or isolating moves. For example, descending sets of shoulder raises or cable pulldowns. Jorge Tabet is one of those athletes who trains his legs until he vomits if necessary. His routines are very very hard.
Despite his bodybuilding career, strength is one of his passions and he has lifted heavy weights in the basics. He knows his stats.
Statistics: How much weight does Jorge Tabet lift?
The bodybuilder has obtained the following impressive maximum strength marks:
• Squat: 250 kg

• Bench press: 200 kg

• Military press: 137.5 kg

• Dead weight: 330 kg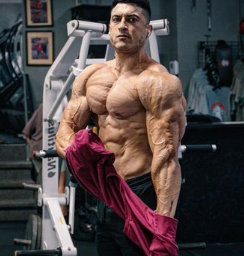 Tabet's impressive physique.
Tabet personality, friends, diet and personal life
Jorge is very charismatic, disciplined and serious. His content reaches a more adult audience than other Fitness youtubers. Actually, he has earned the sympathy of thousands of followers, whom he affectionately calls "wild boars." He takes his training very seriously and is willing to go as far as he can in bodybuilding, as well as gain more exposure on social media. He is known to be a very smart person , who knows when to take a social media break to work on his goals and when to come back with a bang.
He is also very strict with his diet and eating. His bodybuilding diet, in general, is quite clean, with lots of lean meat, vegetables and fruits. Due to his disciplined nature, Jorge takes great care of his health, which does not usually go hand in hand with competitive bodybuilding. He does the best he can and doesn't forget to include micronutrients in his daily menus. Other athletes tend to eat more caloric foods and fewer vegetables (for example, Joan Pradells). How many calories does Jorge Tabet consume? He has been seen consuming about 5,000 calories a day to maintain his more than 100 kilos of weight in the muscle building stage.
Jorge is very close to Joan Pradells, Marta PCJ and Jordi Benlliure, with whom he has trained many times. Jorge trained in a garage with Joan Pradells and his friends for a long time. There, they did hypertrophy and strength training. Tabet is also friends with Kim Angel, another well-known Spanish bodybuilder in the Men's Physique category.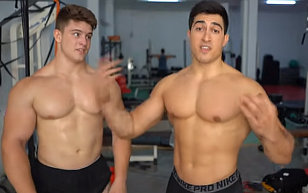 Jorge trained with Joan Pradells and her friends in the garage.
Controversy
Jorge Tabet received a lot of hate on social networks. Many ignorant people told him that he was not a real bodybuilder because he trained with weights in a garage. Tabet was very hurt by these comments, since he had always given everything to offer a great show and good content to his followers. He recorded a YouTube video where he expressed his discomfort about these comments and explained how hard he had fought to fulfill his dreams. He demonstrated his good work by far when he became the absolute champion in Classic Physique.
Is Jorge Tabet a natural or an anabolic consumer?
Despite the great dedication and excellent genetics of the athlete, we think that Jorge Tabet is not natural . Jorge Tabet 's muscular definition with his weight and height is not typical of a natural bodybuilder. He weighs more than 10 kilos over his height (1.80 m and 93 kg) with remarkable muscle tone and definition in competition. It must be taken into account that all notable competitors in IFBB Pro have consumed doping substances .
Tabet is also not very likely to be a natural in his muscle bulking stages. He weighs about 105kg with a fairly low body fat level in the off-season. His strength records are also very impressive, as she has lifted two times her bodyweight in the bench press, almost one and a half times her bodyweight in the military press, or more than three times her bodyweight in the deadlift. They are really advanced brands and he is very young.
However, Jorge's great genetics and dedication stand out. This athlete is one in a million and all his work is applaudable.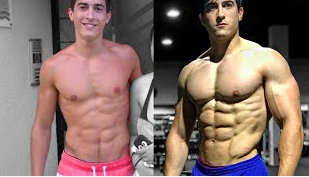 Jorge Tabet before and after.
Arrival of Tabet in Andorra and opening of his own gym
Sometime in 2022, Jorge decided to leave Valencia and move to Andorra. Why did Jorge Tabet go to Andorra? Possibly, he did it to obtain better tax conditions. Although he has been training well there, he complained that the gyms did not have everything he wanted. For this reason, a few months later, Tabet announced that he would open his own gym in Andorra with all the machines and equipment he needs. As he explained, this gym would be for him and for guests.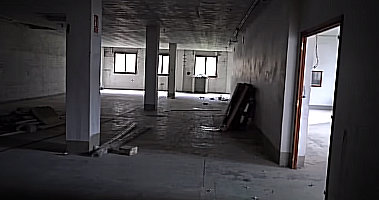 Jorge showed a great location on YouTube, where his new gym will be in Andorra.
What does Jorge Tabet do?: Consulting, clothing store and sponsorships
One of Jorge Tabet's main sources of income is advice on training and nutrition, which can be contracted at https://jorgetabet.es/asesoria/ . How much does a consultancy with Jorge Tabet cost? He has plans from around €45 a month. In addition, Jorge is the owner of the Wild Fitness Shop website , an online store of clothing and accessories for the gym. You can visit Jorge Tabet's store . There are T-shirts , sweatshirts, long and short pants, as well as weightlifting belts, knee pads, wrist wraps, and hand straps.
Does Tabet have sponsors? Yes, she has worked with the supplement company LifePro Nutrition and with the clothing brand Agongym.
Jorge's physique
This athlete presents the typical classic bodybuilder physique, with good clavicular width, round shoulders and a narrow waist. He has quality muscle mass, good cuts, and low levels of fat. There is not much information about the measures of Jorge Tabet. In a 2019 video, he had a 46.5cm arm with congestion.
The best of Jorge
- Biceps and triceps.
- Pectoral.
- Shoulders.
- Back width.
- Abdominal.
- Muscle details of the quadriceps.
- Proportion and symmetry.
- Muscle definition in general.
Jorge's worst
- It has been said that Jorge still has to improve the detail and breadth of his back.
- He would still look better with more muscle mass compared to other athletes in his category.
- Her legs still need more development, especially the hamstring to make it look big in her profile pose.
Abdominal vacuum
Jorge is recognized for mastering the abdominal vacuum technique very well , which consists of releasing all the air and sticking the abdominal muscles completely to the body. He has practiced this technique a lot until achieving one of his best poses in competition, on a par with bodybuilders of yesteryear like Frank Zane.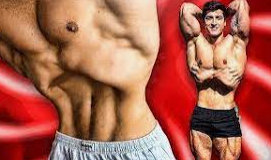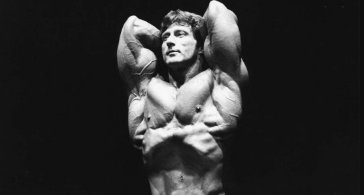 Comparison with Frank Zane, a classic bodybuilder expert in abdominal vacuum.
We hope we have clarified your doubts about Jorge Tabet as a bodybuilder and Fitness influencer. You already know his age, height, weight, category and important aspects of his biography. Enjoy your favorite bodybuilder and his career, because this one will be very promising. We wish Jorge the best and that he succeed in the international arena! Together with Pradells, he is one of the Spanish bodybuilders with the most expectations.