What vegetables have protein? These are an essential macronutrient for the proper development and functioning of our body. You must ensure that your daily diet provides an adequate amount of protein. Generally, protein-rich foods are poultry, lean meat, veal, pork, organ meats, dairy products, fish, and eggs. Vegetables are usually less protein, although there are exceptions. Vegetables that contain a healthy dose of valuable amino acids include beans, peas, lentils, broccoli, Brussels sprouts, spinach, and corn.
Learn what vegetables have protein , some easy recipes and how to combine certain plants to obtain complete protein with all its amino acids.
About vegetable protein
Protein is a very important macronutrient in the diet. It performs several essential functions in health. For example, it helps to repair and regenerate tissues. It is also an essential component of blood, lymph, milk, hormones, and enzymes. Proteins carry some vitamins and minerals, and are part of the antibodies that protect us against viruses and bacteria.
Not having the adequate amount of protein in the diet can cause the inhibition of many processes, including the growth and development of the organism. If we do not consume enough protein, we will reduce immunity, our tissues will not rebuild well and wounds will take longer to heal. A low-protein diet can alter brain function, cause listlessness, skin lesions, and liver damage. Children and pregnant women should pay special attention to protein intake.
High protein diets are very popular. It is about increasing the amount of protein consumed and limiting fat. With an adequate distribution, we will make it difficult for the calories consumed to turn into fat. A high protein diet promotes a feeling of satiety . This diet helps us lose body weight without losing muscle. For this reason, this diet is often used by athletes and people who are struggling with being overweight.
Protein - rich vegetables are those that cover our body's daily protein needs to the maximum. Protein needs vary according to a person's age and physiological state. The normal for a healthy adult with a normal body weight is 0.8-1.0 g of protein per kg of body weight daily. Thus, a 70 kg person will consume between 56 and 70 g of protein in the daily diet. Some athletes, such as strength athletes, may require 1.5g of protein per kg of body weight.
Although it is true that the most valuable protein for the body is that of animal origin (because they contain all the essential amino acids), vegetable proteins can also be a good contribution . However, it should be remembered that, normally, the diet must be supplemented with products of animal origin. Vegetarian diets should be supplemented with eggs, milk, and milk products. Vegan diets must include grains, seeds and nuts.
What vegetable has protein?
If you wonder which vegetable has more protein , here is the list with the best sources of vegetable protein. Start including them in your daily diet.
Artichoke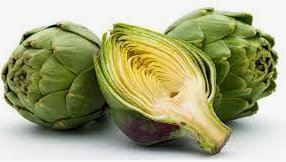 Artichokes are an excellent appetizer very rich in vegetable proteins. Preparing and eating artichokes requires a bit of work. This vegetable has leaves with spiny tips and you have to remove them before eating them. However, its advantages are important. The artichoke is rich in fiber and very beneficial for health. You can eat them, for example, for dinner, since they are very light. They do not provide many calories and are very nutritious. You can eat them fresh, canned or marinated.
Regarding its nutritional data, a medium artichoke of 120 g without added salt gives you only 64 calories. It has 3.5g of protein, 14.4g of carbohydrates and only 0.4g of fat. The artichoke also gives you potassium, magnesium, sodium, vitamin C and fiber.
Vegetable protein: 3.5 g in an artichoke.
Broccoli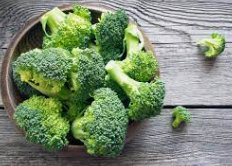 One detail about broccoli is that it retains more nutrients and fiber if you don't cook it . You can eat broccoli in your salads, soups, or even raw as a snack. Broccoli or broccoli is a vegetable from the cruciferous or Brassica family, to which cabbages, cabbages, radishes or leeks also belong. It is a flower with a thick central stem, gray-green leaves, and green or purple florets. You will find broccoli in most supermarkets. It is versatile and easy to prepare.
It is one of the most nutritious vegetables that exist. Broccoli is delicious as a main meal. You can also use it to accompany soups, stews and stir-fries. You can eat raw broccoli with the sauce of your choice. Both raw and cooked, broccolis provide quite a few nutrients. Keep in mind that some cooking methods reduce its flavonoids.
A 91g cup of raw broccoli has 31 calories. This meal provides 2.5 g of protein, 6 carbohydrates and 0.3 g of fat. It also has the minerals sodium, calcium and magnesium; and vitamins C and K. Broccoli contains 2.4 fiber.
Vegetable protein: 2.5 g in a cup of broccoli.
Broccoli is considered one of the most nutritious vegetables and can be a delicious addition to any meal or snack as a side dish, in stews, soups and stir-fries, or eaten raw with a sauce. Eating broccoli raw or cooked provides many nutrients, although some cooking methods reduce flavonoids.1 More information on broccoli nutrition facts and benefits follows.
Recipe: Cream of Broccoli Soup
Ingredients:
- 1.5 l of vegetable broth
- 2 broccoli florets
- 4 potatoes
- 1 onion
- 1 tablespoon of butter
- 1 tablespoon of olive oil
- fresh basil
- Half a teaspoon of nutmeg
- Salt and pepper
How to prepare the dish:
Cut the broccoli into florets. Peel the potatoes, wash them and cut them into small cubes. Finely chop the onion.

Heat the butter and oil in a pot. Fry the onion. Add the potatoes and broth. Cook it all for 15 minutes.

Add the broccoli florets and cook for another 10 minutes (covered).

Add the salt, pepper and nutmeg.

Remove all the ingredients from the heat and beat them until you get a homogeneous paste. You can serve the dish with fresh basil.
Green pea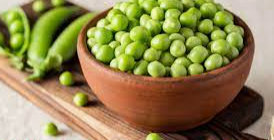 What vegetables have protein? You can eat raw or boiled green peas . We do not recommend consuming canned peas, because they lose almost all of their good nutrients. The green pea is widely consumed in America and Europe. Normally, this vegetable is eaten cooked or in one. The green pea is also called the English pea.
Are fresh, frozen or canned peas healthy? Yes. They have many nutritional benefits. Some famous dishes are peas with carrots and pea soup. You can use your creativity to include this vegetable in healthy dishes.
Half a cup of frozen peas (80 g) and boiled without salt provides 62 calories. This meal gives you 4g of protein, 11g of carbohydrates and 0.2g of fat. The green pea also contains vitamin K, zinc and sodium. It has 3.6 grams of fiber.
Vegetable protein: 4 g in a cup of peas.
Learn how to make green pea puree
Ingredients:
- 500 grams of green peas
- 200 ml of water
- One shallot
- One tablespoon of olive oil
- Salt and pepper.
- a little nutmeg
How to prepare the dish:
Put the olive oil in a pan and heat it. Add the finely chopped shallot and cook for 2 minutes.

Now, add the peas and sauté them for another 2 minutes, stirring them.

Put the water, salt, pepper and nutmeg. The dish must cook (uncovered) for 5 minutes.

Blend all the ingredients in the pan with the hand blender until you get a smooth puree.

Serve the green pea puree as a side to your dinner plate.
Creamy cabbage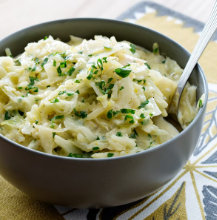 Fresh creamy cabbage is often added to salads. With this vegetable, vegetable shakes or smoothies are also prepared. Cabbage or cabbage is also one of the vegetables with the most protein. With this food, you can make a salad with low-calorie cream. The creamy sensation of this dish in the mouth is very pleasant.
Make the sauce with natural Greek yogurt and a little mayonnaise. It is not necessary to add sugar to the recipe. To make the salad sweeter, dry fruits such as raisins or currants can be added; also a few slices of green apple. Cabbage is another healthy cruciferous. Did you know that it has anticancer properties? And it's a source of vitamin C (especially raw cabbage). Contains vitamin K and folic acid.
Prepare the creamy cabbage recipe as a side to other avocado dishes or to make a sandwich.
1. Grate the cabbage and put it in a large bowl.
2. In another bowl, mix the Greek yogurt, mayonnaise, lemon juice, salt, black pepper, and celery seeds. Get a sauce.
3. Spoon cream sauce over cabbage (coat evenly).
A cup of this salad (serving) has 74 calories, 3g of protein, 6g of carbohydrates and 4g of fat.
Parsley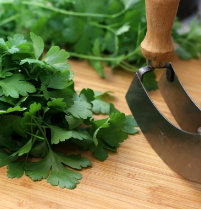 The best thing about parsley is that it can be added fresh, simply, to salads, broths, and any meat dish. It also serves as a garnish on scrambled eggs, sandwiches and canapés. Perhaps you also did not know that it is one of the vegetables that have protein .
One tablespoon of parsley (about 3.8 grams or 0.13 oz.) contains 1 calorie and 0.1 grams of protein. Parsley is made up of 88% water, 6% carbohydrates, 3% protein and less than 1% total fat.
Parsley is an excellent source of many nutrients, including vitamin A, vitamin C, potassium, and vitamin K. It also contains significant amounts of calcium and iron. A tablespoon of parsley also has 0.1 g of dietary fiber and 2.1 mg of sodium.
Vegetable protein: 100 g of parsley contain 2.6 g of protein.
Spinach, vegetables that have protein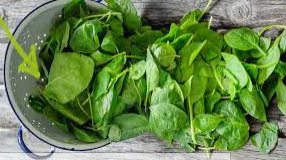 Spinach is one of the most acclaimed foods for muscle development by experts . This food is rich in fiber. Use it to give color, volume and texture to your favorite dishes. How to eat spinach? You can enjoy this food raw or cooked. Spinach is a green leafy vegetable with an ideal nutritional contribution. In addition, it does not add fat or sugar to your dishes. Therefore, it is very useful in diets.
Three cups of spinach, which is about 85 g, gives you 20.4 calories. They are 2 g of protein, 3 g of carbohydrates and 0 fat. Other nutrients in spinach are vitamin C, vitamin K, potassium, sodium, iron, magnesium, folate, and beta-carotene. It is a food rich in fiber.
Vegetable protein: 2 g in 85 g of spinach.
Prepare a spinach, kiwi and avocado juice
Ingredients:
- A cup of spinach leaves
- Half a ripe avocado
- 2 kiwis
- A glass of water
How to prepare the smoothie:
Rinse the spinach leaves under the tap and add them to the blender bowl.

Add the peeled and chopped fruit.

Finally, you just have to pour the water and beat.
Corn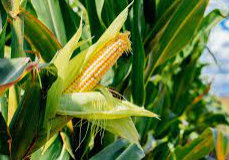 You can eat boiled or baked corn . It is better to avoid canned corn because it loses nutrients and has preservatives. Corn kernels are 8-17 mm long and 4-6 mm wide. On average, 1,000 grains of corn weigh between 250 and 400 g.
The corn seed has three layers. The first layer, which starts on the outside, is called the pericarp. This is the fiber-rich part of the seed. The second layer is the endosperm, which contains mainly carbohydrates. The third is the embryo, which has proteins, vitamins and minerals.
You will be surprised by the nutritional contributions of this food, which has the following benefits: it provides you with antioxidants, fiber and protein. It does not contain gluten and is suitable for vegetarians. Of course, it is quite caloric. You have to consume adequate amounts of corn. This food can be part of a balanced diet .
In 100 grams of yellow corn , there are 365 calories. This meal provides 9.42 g of protein, 74.26 d of carbohydrate and 4.74 g of fat, as well as fiber, water, calcium, iron, magnesium, phosphorus, potassium, sodium, zinc, folate, niacin and vitamins B6. , A and E. If you wonder which vegetables have a lot of protein , you have verified that corn is one of them and, also, one of the most nutritionally complete.
Vegetable protein: 9.42 g in 100 g of corn.
Delicious tortellini salad with ham and corn
Ingredients:
- 250 grams of tortellini (a variety of Italian pasta). Try the tortellini with mushrooms
- 200 grams of ham
- One tomato
- One green cucumber
- One cup of corn kernels
- 4 tablespoons of olive oil
- 4 tablespoons of water
- One tablespoon of wine vinegar
- 3 tablespoons of chopped dill
- A clove of garlic
- Salt and pepper to taste
How to prepare the dish:
The first thing is to cook the pasta according to the instructions on the package.

Cut the ham into pieces. Peel and dice the tomato and cucumber.

Prepare the sauce. You have to add water, vinegar and oil in the mixer bowl. Add the dill, garlic clove, salt and pepper. mix it all up

Place the cooked tortellini, cucumber, tomato, ham, and corn in a large bowl. Pour the dill sauce you made over the ingredients and mix. Season to your liking with salt and pepper.
Porcini mushrooms, another excellent source of protein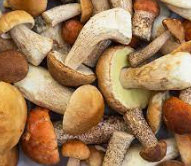 Mushrooms are not a vegetable, but a fungus . We recommend porcini mushrooms , for their great contribution of protein to the body. Keep in mind that mushrooms are a heavy food, so don't overeat them. The porcini mushroom has a unique nutty flavor. It is a special dressing to enhance the flavor of any dish. In addition, its health benefits are countless.
These mushrooms have fiber, iron and antioxidants. Their meaty and delicious flavor makes them perfect for vegan and vegetarian cooking. Porcini mushrooms improve digestive health, aid in weight loss diets, reduce inflammation, and might even kill colon cancer cells. You can add them to pasta dishes and soups to improve your well-being.
28 g of dried mushrooms contain 105 calories, 7 g protein, 14 g carbohydrates, 0 g fat, iron, and 7 g dietary fiber.
Vegetable protein: 7 g in 28 g of mushrooms.
Lentils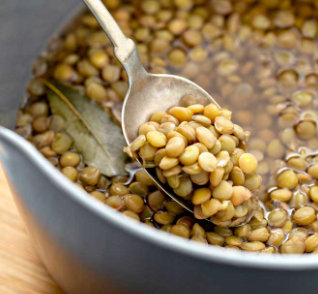 What vegetables have protein? We also recommend lentils , which can be taken alone or as a garnish for meat and fish dishes. Remember to soak the lentils overnight and cook them properly. They are lens-shaped and you can buy them shelled or shelled.
Curiosity: Lentils are the staple food in countries like Turkey, Jordan, Syria, Morocco and Tunisia, but the largest producer in the world is Canada.
Lentils are rich in polyphenols, which offer antioxidant, anti-inflammatory, and neuroprotective effects. They also help regulate blood sugar levels. Eating lentils is good for lowering blood pressure and preventing heart disease.
You should know that the nutritional values ​​change a little depending on the variety of lentil. There are several types, which are brown, green, yellow-red, black and Puy lentils. However, in general, 100 g of food gives you the following: 230 calories, 17.9 g protein, 39.9 g carbohydrates, 0.8 fat, fiber, thiamine, niacin, folate, vitamin B6, iron , magnesium, phosphorus, potassium, zinc, copper, manganese and pantothenic acid (vitamin B).
Vegetable protein: 17.9 g in 100 g of lentils.
Vegetarian Lentil and Vegetable Curry:
Ingredients:
- 100 grams of lentils (such as red ones)
- One carrot
- Pepper
- One zucchini
- One onion
- Parsley
- One tomato
- One clove of garlic
- One teaspoon of curry paste or curry seasoning
- One tablespoon of oil
- 2 tablespoons of coconut milk
- Half a can of canned chickpeas
- Lime juice
How to prepare the dish:
First, you have to cook the lentils with the curry paste (save the paste for the vegetables).

Cut the vegetables into cubes or grate them with a large grater.

Heat the oil in a skillet. Add the onion and let them fry a little. Then, put the rest of the vegetables and the minced garlic clove. Season the ingredients lightly with curry powder. Then add the chopped parsley and sprinkle with a few drops of lime juice.

Pour a little water over the vegetables and bring them to a boil.

Finally add the lentils, coconut milk and mix them with the vegetables.
Asparagus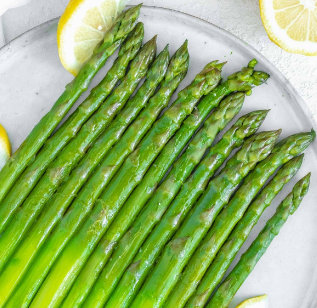 What vegetables have protein? All professional athletes know the benefits of asparagus and therefore incorporate it into their daily diet. This powerful natural diuretic is high in protein.
Asparagus officinalis is the scientific name for the green asparagus we all know. This evergreen plant was used as food and medicine from the year 3000 BC. C. It was considered an aphrodisiac in many ancient cultures. Today, asparagus is known to be a great source of vitamins, fiber and minerals. It does not have many calories, and the best thing is that it is very tasty and nutritious.
In 90g of cooked asparagus (a half cup), there are 20 calories, 2.2g of protein, 3.7g of carbohydrates and 0.2g of fat. This food has zinc, vitamin K and vitamin A.
Vegetable protein: 2.2 g in 100 g of asparagus.
Pumpkin seed, vegetable proteins to lose weight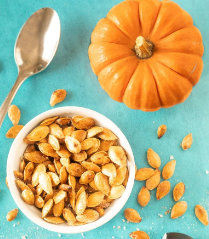 Pumpkin seeds also contain a lot of natural plant protein . Why consume them as an aperitif? Because they are a healthy alternative to chips, croutons, salted peanuts and crackers. These unhealthy snacks cause intestinal and lung diseases and even increase the risk of cancer.
Pumpkin seeds are a filling (albeit caloric) snack that offers you several vitamins and minerals. If you're trying to lose weight, you may be concerned about the calories in pumpkin seeds. However, with proper portion control, pumpkin seed can curb your cravings for low-calorie foods and provide your body with the nutrition it requires for optimal function.
In addition, pumpkin seeds promote cell growth and repair, promote sleep, relieve prostate symptoms, boost immune function, and lower triglycerides.
One ounce (28 g or about 85 seeds) of whole, roasted, unsalted pumpkin seeds provides 126 calories, 5.3 g protein, 15.2 g carbs, 5.5 g fat, 5.2 g fiber and a little bit of sodium.
Vegetable protein: 5.3 g of protein in 28 g of pumpkin seeds.
Bean sprouts
Soybeans can be roasted or added to vegetable salads for a crunchier dish. Whenever you feel like it, you can put the bean sprouts inside sandwiches with cheese and turkey. You will see that you get a very good flavor. Soy is widely used in all kinds of diets. The human body assimilates this food very well, the nutrients of which quickly penetrate the cells. Also, it is rare for soy to cause allergies.
Bean sprouts are a popular ingredient in many Korean dishes. To grow it, they have to germinate soybeans. The benefits of sprouted soybeans are being studied, which could help make iron more available in the human body. Sprouted soybeans can help prevent and treat iron anemia.
The bean sprouts are crunchy and taste nutty. It is normal to eat them cooked. You can add the sprouts to your stews and stews.
A 70g cup of soybeans contains 85 calories, 9g protein, 7g carbohydrates, 5g fat, folate, iron and vitamin C.
Vegetable protein: 9 g in 100 g of bean sprouts.
Beans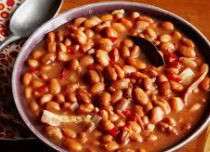 The bean or bean is one of the vegetables with the highest protein content . The composition of this food varies slightly depending on the variety. Half a glass of beans contains about 4.5 grams of protein. Beans are also rich in other valuable ingredients, such as the B vitamins, vitamin A, and vitamin C. They are also a source of potassium, calcium, and phosphorus. Beans contain a lot of soluble fiber, which helps us reduce cholesterol.
With beans, you can create quite a few interesting dishes. A classic dish for dinner can be baked beans. As for desserts, there is even a bean brownie. Like other legumes, beans also serve well as the main ingredient in spreads for sandwiches . Stay to read the recipe.
In general, a 171g cup of boiled beans contains about 245 calories, 15g protein, 45g carbs, 1g fat, 15g fiber, iron, calcium, magnesium, phosphorus, potassium, and folate.
Vegetable protein: 15 g in 171 g of beans.
Bean cream for sandwiches
Ingredients:
- 400 grams of canned red beans
- 1/4 cup of walnuts
- 1 or 2 cloves of garlic
- 1/4 cup of olive oil
- A tablespoon of sweet paprika
- 1/4 tablespoon of hot pepper
- Salt and freshly ground black pepper
- chopped parsley
How to prepare the dish:
Drain the beans and put them in the bowl of a blender.

Add the garlic, walnuts, sweet and hot paprika, salt and pepper.

Mix everything until you get a homogeneous paste.

Gradually add the olive oil to the mixture. Beat everything until you get a cream with the right consistency.

Spread the cream on the bread and sprinkle it with chopped parsley.
Brussels sprouts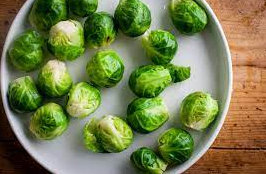 The delicious Brussels sprouts are a vegetable with a strong flavor of nuts. Try them raw, mashed into a salad, or roasted with a little olive oil. You can buy a fresh brussels sprout stalk, which houses little heads neatly lined up next to each other in rows. You can also choose to buy a bag of loose sprouts (fresh or frozen).
Brussels sprouts are a cruciferous vegetable. They are low in carbohydrates and rich in fiber. Many Brussels sprout recipes call for bacon, butter, or maple syrup. Keep this in mind, because it quickly increases the saturated fat and sugar content. Pay attention to the way you prepare the sprouts to get the maximum benefits from this energy source. There are many ways to prepare them: cut into thin sheets, chopped, seasoned, sautéed or cooked in an omelette.
The nutritional value of a cup with 156 g of boiled Brussels sprouts is 56 calories, 4 g of protein, 11 g of carbohydrates and 0.8 g of fat. They are a source of folate, fiber, vitamin C and K.
Vegetable protein: 4 g in 156 g of Brussels sprouts.
Sesame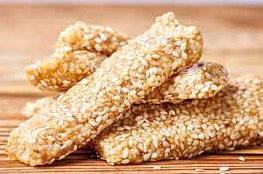 Sesame seeds have some of the best vegetable protein , as well as minerals and good fats. You can use sesame in soups, salads, stews, creams, and sauces. This food goes well with meat and fish. Sesame paste is called tahini and it is very nutritious. Use the sesame seed paste to make sauces, dressings, prepare humous or smoothies. It is very energetic.
You have to be careful because sesame is very caloric. However, its nutritional values ​​are interesting. A 100g cup contains 567 calories, 16.96g protein, 26.04g carbohydrate and 48g healthy fat. In addition, sesame has fiber, dietary, sodium, calcium, iron, potassium and vitamins A, C and D.
Vegetable protein: 16.96 g in 100 g of sesame.
How to make complete vegetable protein?
Most plant-based proteins are not complete. They usually lack some amino acids. For this reason, it is often said that animal proteins have more biological value. However, vegetable proteins can be combined to complete the aminogram. In this way, a protein as complete as that of animals is obtained. For example, combining rice and beans results in complete plant proteins . There are more examples, which we will show you below.
Lentils with almonds to obtain complete vegetable proteins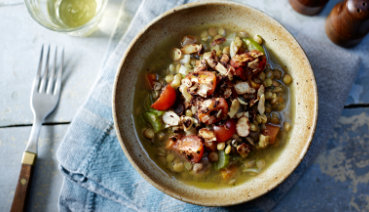 Do not discard this combination until you try it! Lentils are low in methionine and almonds are low in lysine. Add a handful of almonds to a bowl of lentils to complete the amino acids. You will also achieve a crunchy touch and a dish with healthy fat.
Peanut butter on whole wheat toast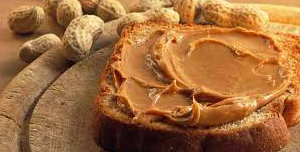 Make peanut butter and jelly sandwiches. Peanut butter doesn't have enough of the amino acid methionine, but whole wheat bread does. On the other hand, whole wheat bread is low in lysine and threonine, but peanut butter is high in it. Combine them for a complete protein meal.
Spinach salad combined with chickpeas and sunflower seeds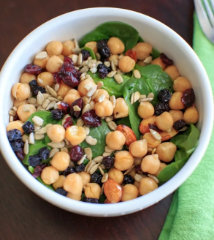 You will find vegetable protein in foods such as legumes and nuts . Combine both for complete proteins. Chickpeas are low in methionine, while sunflower seeds are low in lysine. Put them together to get the full amino acid profile.
Whole wheat pasta and peas, among the best vegetable proteins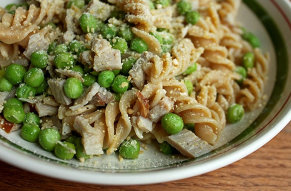 Still wondering how to make complete vegetable protein ? There are quite a few pasta and plant products available. Vegan pasta lovers have good options. Red lentils, black beans, chickpeas, edamame, and whole-wheat pasta are protein-rich plant foods . Of course, its amino acid profile is not complete. Peas adequately complement the lack of lysine and threonine in whole wheat pasta. And the whole wheat complements the lack of methionine in the peas.
Barley and lentil soup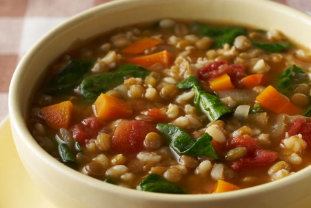 Barley is low in the amino acids lysine and threonine. Lentils lack methionine. Combine both foods and get complete plant protein .
(Add a whole grain to any of these protein-packed lentil recipes to create a complete protein meal.)
Hummus and whole wheat pita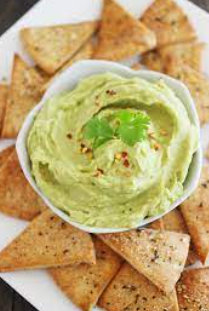 What vegetables have protein? If you like hummus , here is another preparation. Hummus is made with chickpeas and tahini . You can use the hummus as a dip or as a different appetizer. If you eat it with whole wheat pitas, you'll supplement the low amount of methionine in the chickpeas and get another complete amino acid profile.
If you have read us this far, surely you have understood which vegetables have more protein and you have learned combinations that you can use from today in the kitchen. Start tonight with some plant protein preparation for dinner . Now, we'll answer some common questions from readers.
Are vegetables proteins or carbohydrates?
As you have seen, vegetables have these two macronutrients, both proteins and carbohydrates. Moreover, there is an abundance of vegetables very rich in protein.
Where can I see vegetable proteins in a chart?
If you want to know which vegetables have more protein with a quick glance, you can consult the following chart of vegetable proteins . It also includes the most important berries, fruits and legumes.
Is it clear to you which vegetables have protein ? Our last piece of advice is to eat a good variety of protein vegetables each week. Thanks to this, at the end of the week, you will have obtained all the essential amino acids. You can make complete vegetable protein with the combinations that we have proposed. Never underestimate the protein power of vegetables!