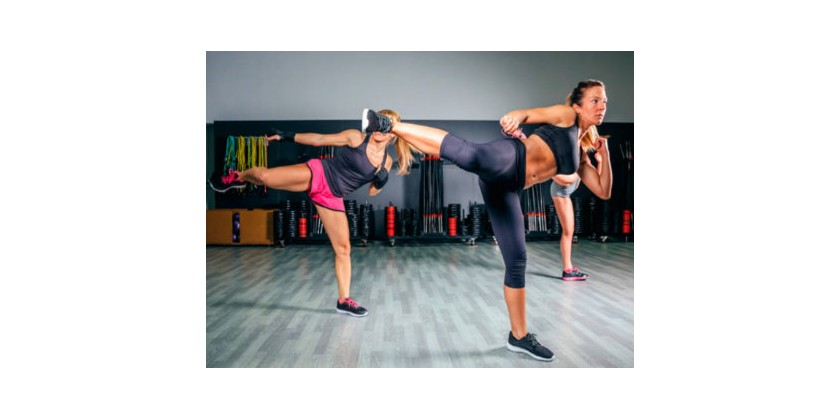 The Body Kombat consists of a cardiovascular exercise program that is carried out in a group and includes movements from different martial arts . Thus, it covers taekwondo, capoeira, karate, muay thai and tai chi simultaneously.
In turn, all these exercises are put into practice in a context with choreography to music, in which the arms, shoulders, legs, back and other parts are exercised . The activity has multiple advantages, since it makes it possible to work everything and meet the objectives of hundreds of athletes, runners and people who want to improve their performance.


What are the benefits of Body Combat?
As we described, his combination of various martial arts yields positive results . What are the benefits in Body Combat ? They are the ones who most yearn for those who start to do, for example, running or go to the gym:
Muscle development and toning : This advantage does not only apply to one muscle group (for example, the arms), but to everyone in general (abdominals, legs and back, among others).



Increased Stamina : By completing sessions of approximately 40 minutes, you will get less and less tired (ie it will take longer to feel exhausted).



Greater flexibility and power : On the one hand, you will be able to stretch more, which will benefit you to turn, raise your legs and arms, etc. In turn, each part of your body will have more power or strength to carry out an action; for example, hitting a punching bag.



Lose weight : The fact of performing an effective physical activity such as Body Kombat allows you to lose weight. How much exactly? This depends on how overweight you are and how intensely or frequently you do the BodyKombat (once a week, twice a month, etc.).



Release of tensions : It is an exercise that, beyond the effort and subsequent physical benefits that it implies, is also good for the mind. It is proven that it helps a lot to reduce the level of stress.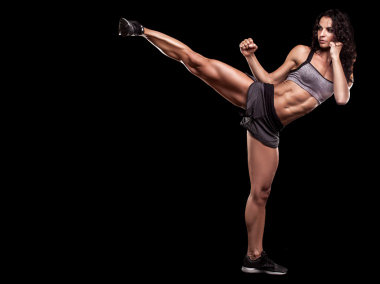 The Body Combat exercises the muscles.
When and who created this activity?
Body Combat was created in 2000 in New Zealand by Nathalie Leivas, who thanks to this achieved great notoriety both nationally and worldwide. Contrary to what hundreds of people imagine, it is a very recent activity.
The method is distributed by the company Les Mills International, founded by Olympian Les Mills and his wife. They decided to open a gym in Auckland, New Zealand. Currently, his son Phillip continues the business.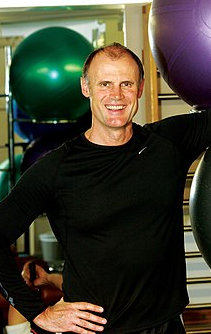 Phillip Mills is the current manager of the Body Combat company Les Mills International.
How does a Body Kombat class develop?
First of all, it can be developed by anyone; that is, there is no limit by age, sex, body size, height, etc. The only requirement is to have a good physical condition to be able to tolerate, even the minimum demands that it has.
Anyway, there are different programs and ways to carry out a Body Combat class . The original program, established by Les Mills, has a total duration of 55 minutes and is divided into three blocks , whose time span is the same from the beginning to the end.
In addition, in each block there is a total of 10 musical themes. It is recommended to keep this number of topics because it allows you to vary to achieve a dynamic, motivating activity that facilitates the achievement of the objectives.
It should be noted that, throughout the 55 minutes, there are exercises that are similar to each other. In fact, most consist of a combination of punches and air kicks . Therefore, it is important to have good flexibility.
Who does the BodyKombat serve or for whom is it most recommended?
Since it lacks a high level of demand and overexertion, Body Combat is very useful for anyone who wants to lose weight, increase their flexibility and resistance , reduce body fat and, of course, strengthen their mind.
However, Body Combat is not recommended for pregnant women, people with osteoarthritis in the knee or hip, hypertension and heart conditions . Although they seem to be a particular limitation of this sport, these inconveniences or conditions become the same recommendations for other activities.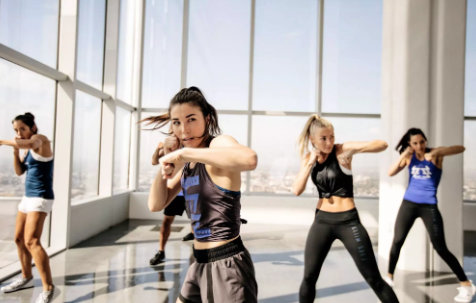 Group of people in a Body Kombat class.
Is there a recommended intensity to practice Body Combat?
No, although it mainly depends on the frequency. The latter is even more important than the total duration of each block . The truth is that it is advisable to do it once or twice a week.
In addition to the total number of times you practice this activity, it is best to allow at least 72 hours to pass between one day and another . This is because this is the ideal time for the muscles to rest 100% and then remain in an optimal state to exercise again.
What tips to follow for a successful Body Combat class?
If you decide to practice Body Kombat , you probably want to get the best results. For this, a requirement is to work comfortably. How? Following these three tips :
Wear loose clothing : Since you will have to move a lot, stretch and even punch, jump and kick, tight clothing could create significant limitations.



Use nylon garments : It is the most recommended fabric for sweating. However, if you are allergic to nylon fabric or feel that it affects your skin, you can use the cotton one.



Be effective and follow all the instructions : If you are very exhausted and try to continue until you reach 55 minutes, but discouraged and doing the wrong movements, then it will not work for you. The best thing to do in this regard is not to prioritize quantity, but rather quality.
How is Body Combat online?
Another advantage of this activity is that it can be done online. There are those who call it Body Combat at home and it has two requirements : follow the instructions and movements of the teacher and play the music or songs that he indicates.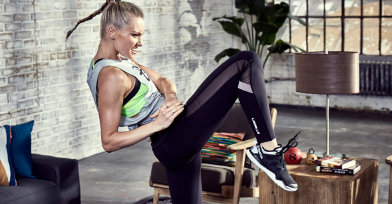 Girl practicing Body Combat at home .
The combination of physical demand and mental relaxation is the aspect that most distinguishes it
In general, the different disciplines are divided into two or, rather, they belong to a certain group : the demanding ones (running, soccer, basketball, hockey, athletics, etc.) and the relaxing ones (for example, yoga).
The particularity of Body Combat lies precisely in the fact that it combines both. On the one hand, it requires great physical effort and, on the other, music plays a leading role and allows you to relax your mind and reduce your stress level.
Although it has not had a great diffusion in some countries, the Body Kombat is highly recommended for both young people and adults . Start practicing it and you will show a very good decision. And if you want effective results, the Les Mills Body Combat is a very good option.