_ INZER XT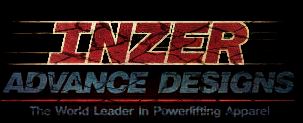 WALLS GUIDE:
Measure around your bottom of the biceps. The biceps should be measured 7.5 cm from the middle of your elbow joint. Make sure your arm is relaxed (not flexed) when you take the measurement.
Low biceps - Talla

19 cm - 23 cm - S
23 cm - 28 cm - M
23 cm - 33 cm - L
33 cm - 38 cm - XL
38 cm - 43 cm - XXL
43 cm - 124,5 cm - XXXL
Coderas for the weight lifting that allow better blood flow than bandages.
They have an easy layout to place and remove. You can use them at any time.
The coderes powerlifting They are adjustable.
Used by professional powerlifters.
They're good for injury prevention and rehabilitation.
This type of codera allows your skin to breathe better, unlike the classic neoprene. Neoprene is more suitable for diving, but not for strength sports and Gymnasium like powerlifting. The neoprene builds sweat underneath. They are not so recommended for events strongman in the open air, because the sand will be stuck in the skin and it will be painful. The coderes powerlifting - strongman XT allow the sweat to be evaporated and create a damping effect for your skin. They provide better support to your arms. In addition, they are much more resistant and durable than any normal codera.
You can use them. Inzer coderas in multiple disciplines: bench press, strongman and most professional Olympic sports.
aesthetic design with high quality finishes.
The price includes the pair coderas.